THERE IS A SEA OF FLOWERS AND MESSAGES OUTSIDE THE LINDT CAFE IN MARTIN PLACE SYDNEY. Today, Tuesday 23 December, the weather is breaking in Sydney and the flowers are being gathered up.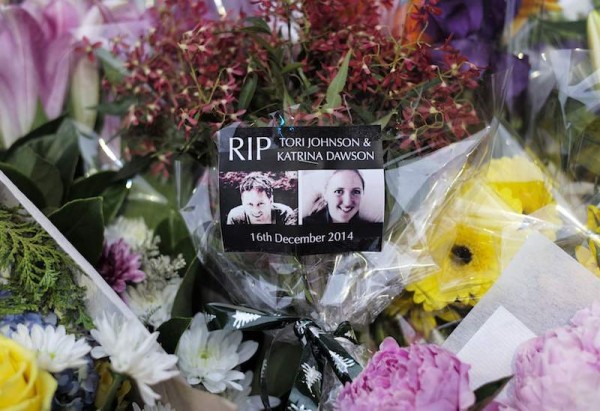 All the messages are being detached from flowers and will be scanned as a permanent record for the extended families and friends of the dead.  It is not clear yet what will happen to the original cards and notes. It is not clear if the digitalised records will be publicly available. Should they be? It was a public memorial.
The flowers will be mulched; as they were with the flowers outside Buckingham Palace when Princess Diana died. The mulch will be used to establish part of a memorial.