LIKE EVERY ORGANISATION WE ARE INTERESTED IN THE YOUNG, THE NEW AUDIENCE. Not only does ESA collect ephemera, it also tries to collect young members. Are there young collectors out there? There used to be. Girls' Crytal Annual 1964, printed and published in England but circulated in Australia by sole agents, Gordon & Gotch Ltd.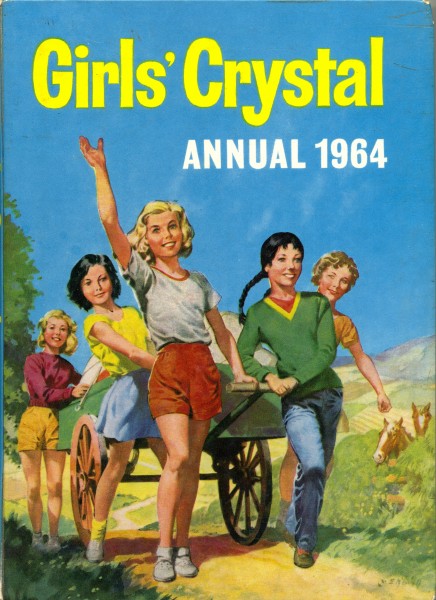 The annual offers girls: articles on animals, dancing, pop stars; pages on clothes; fictional stories and picture stories. This edition of the Annual explains how the book is put together and the roles of the designer, fiction editor, fashion editor et cetera. The explanation is written by the junior office girl, Chris, who suggested that a story be run on collecting. The story gives an explanation about:
how it got started – sick in bed and had to eat an orange a day- the invalid started to collect the tissue paper wrapping the oranges and noticing how far the fruit had travelled;

how she kept the items – mother bought a scrapbook and paste; the girl ironed the tissue flat and cut around the image leaving a white border;

how the collection developed – the first page is full but on later pages she put fewer wrappers and added notes about the wrappers, where they came from;

how she adds to the collection – she gathers the tissues from fruit her mother buys but if she is in a shop and sees one she doesn't have, she asks politely if she might have it, and the answer is usually yes.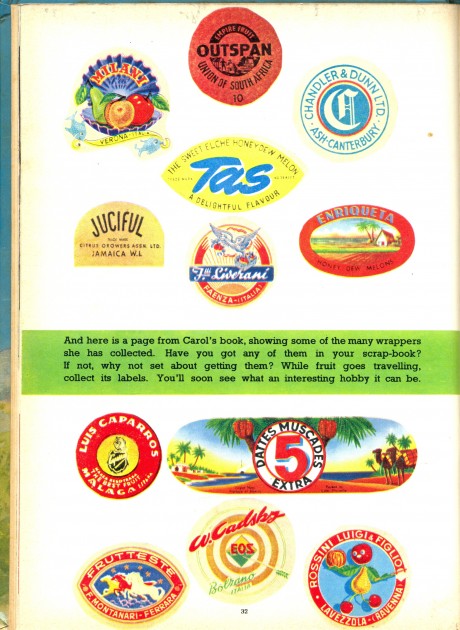 Is this an important clue to the development of this hobby for girls? Any thoughts?