WE ARE FAMILIAR WITH THE SAD FACES OF YOUNG FOOTY FANS WHO, AGAINST ALL THEIR (MISPLACED) EXPECTATIONS, SEE THEIR TEAM LOSE.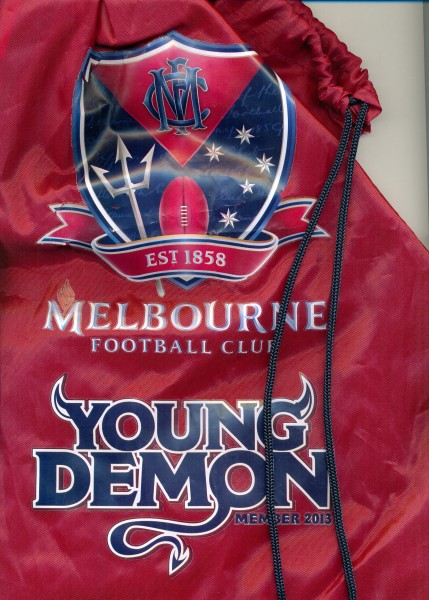 The Melbourne Football Club is such a team. I am familiar with its form as I barack for them; I have also seen my young nephew plan to have his birthday party at the 'G – no where in his birthday plan was there a vision of a massacre of his team. But that is what happened and the song of the moment became 'Its my party and I'll cry if I want to' rather than the Melbourne theme song.
Here is a recently collected item abandoned at an op shop in Kew. It is a membership bag and still contains: sticker book (incomplete); shoelaces; transfers.