THE SUN SHONE ON COLLECTORS AND STALL HOLDERS AT THE MAY COLLECTABLES &

EPHEMERA

FAIR.
Sunday 25 May 2014 was a typical Melbourne day, a little bit of rain, when stallholders arrived at 7.00 am to set up for the fair and sunshine as the day progressed. 
What could you have seen at the Fair?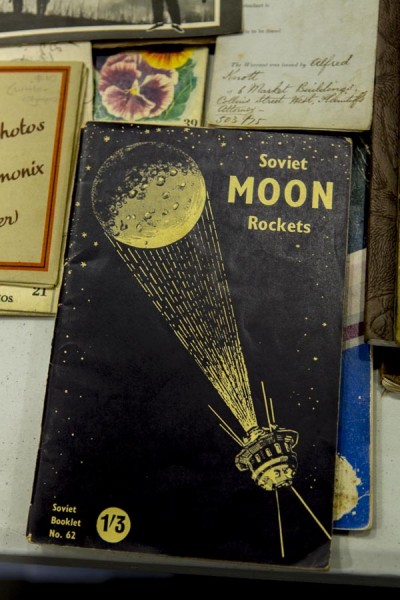 Local stall holders
Many of the well known local stall holders were at the fair. People like Greg Plancke, games, Eve Pryor, postcards and other collectables, Francis Doherty, old AFL, and Grant Shallard, a bit of everything, had spent quality time selecting and preparing good looking stalls.
Interstaters
We were fortunate to have a contingent from New South Wales join the fair – a reflection we hope on the interest of the Melbourne collecting public's interest in ephemera.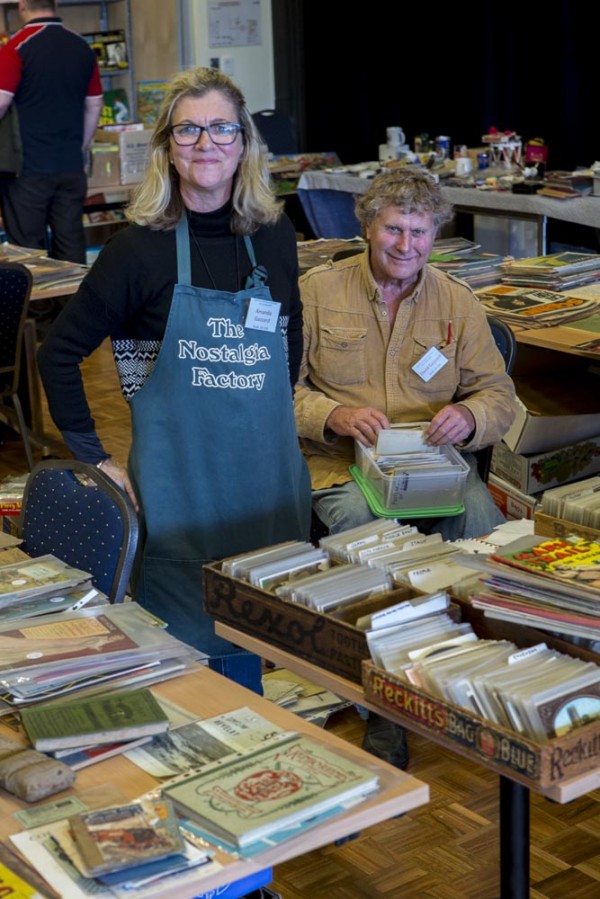 Advice
The stallholder offer formal and informal advice about collectables and they all have their areas of expertise. Like you they can talk about collecting and collectables all day.
Expert and learner collectors
Treasures were found by many of course. Juan Sanin is an ESA member and PhD student whose interests include the 'made in Australia' campaign. He struck gold at the Ephemera & Collectables Fair.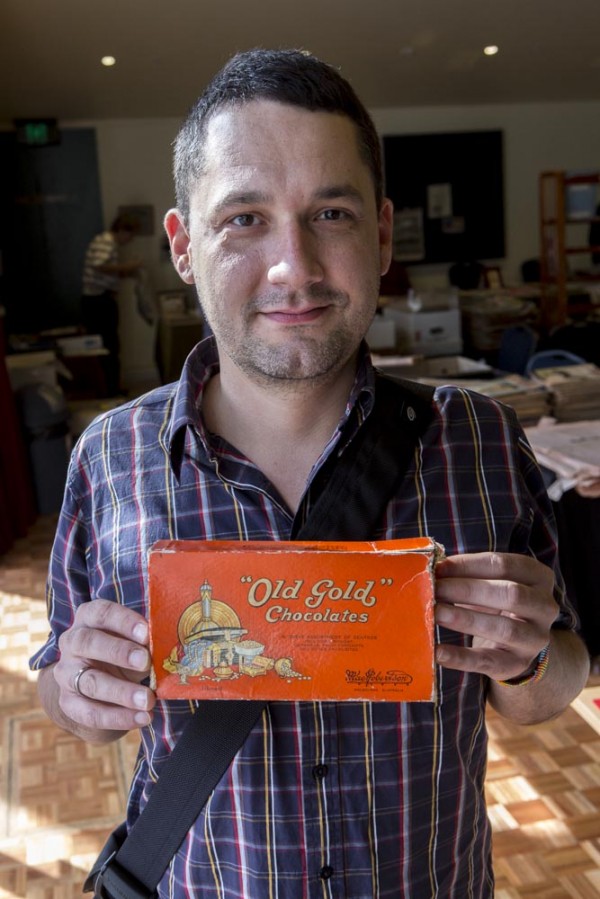 The newest generation of collectors came – usually apprenticed to their father.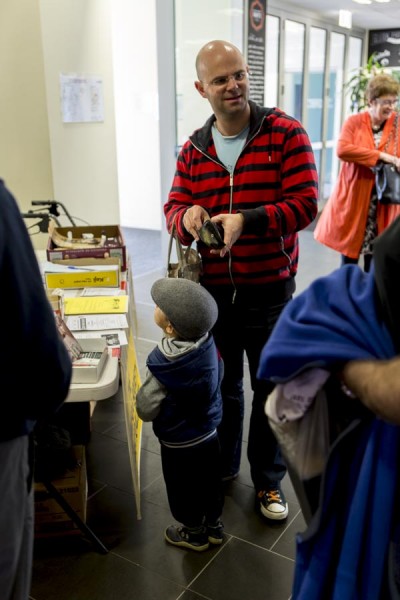 Next time
The next Ephemera & Collectables Fair is on Sunday 19 October 2014 – so save the date. Until then, good bye from our former president and the much loved collector of ephemera, Rick Milne and his off-sider the very rare Gerry Gee puppet.
Thanks to all the ESA committee who  made the fair a success: front of house David Harris and Garry James; advertising and flyer design and production Mimmo Cozzolino and Grant Shallard (and his team of flyer distributors) for signage setting up, Rhonda James. Mimmo Cozzolino took these beautiful photographs of the fun of the fair.