SUNDAY 19 OCTOBER 2014, STARTS AT 10 FOR PUBLIC, 9.15 FOR MEMBERS.
At the Parkview Room, Camberwell Civic Centre, 340 Camberwell Road, Camberwell – best entry from near corner of Reserve & Camberwell Rds.
LOOK OUT FOR IAN'S STALLS.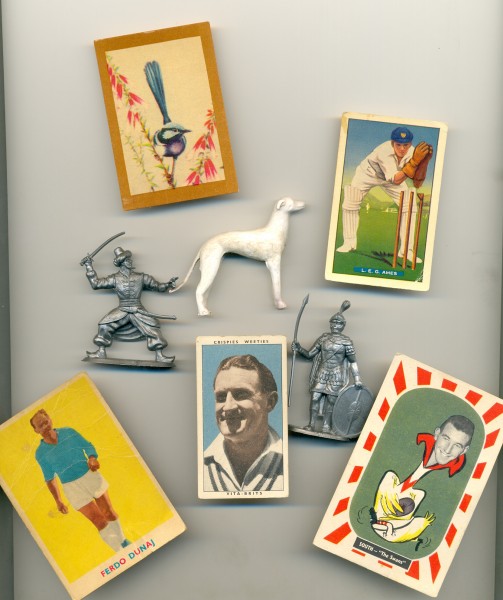 About Ian 
Ian has been a collector since he was a boy. He grew up collecting cereal toys, swap cards and matchbox labels et cetera. He never stopped; he just graduated from swapping to selling and continues to have fun getting things for himself. He still collects.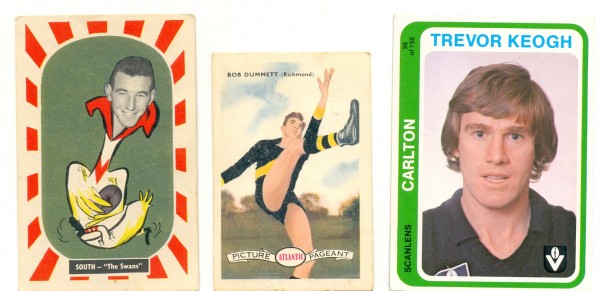 What will Ian have at the October 2014 fair?
Ian has four stalls covered in folders. He has boxes of material and piles of cards with rubber bands keeping them sorted.
The items for sale go from 100 years old to the present day for the young collectors; prices range from $0.50 upwards.
Ask Ian for anything you are interested in – he will probably be able to find something in the folders or behind the stalls in one of his other boxes. Here are a sample of some items of interest.