AUCTION THIS MONDAY 29 MAY 2017 OF SOME OF AN ESA MEMBER'S COLLECTION. Michael Aitken's quality collection is well known from journal articles, 'Cabinets of Wonder' and our Show & Tell meetings. 
Michael is making some changes to his collection and this presents an opportunity to others. There is a fabulous catalogue prepared by the auctioneers, by Australian Book Auctions. The images and text abut each item are from the catalogue. Here is the link to the catalogue.
There are travel guides:
DAYLESFORD, Victoria. DAYLESFORD AND ITS SURROUNDINGS. By "A Wanderer". Octavo, with four attractive tinted lithographs, bound with the front wrapper in more recent buckram with leather spine label. Melbourne, Troedel & Co, 1885. Rare: a most attractive booklet published according to the front wrapper "by Authority of the Borough Council". The wrapper title is more expansive: "Illustrated Handbook & Guide to Daylesford and Surrounding District". Not in Beaumont; Ferguson, 18178 (calling for three plates only).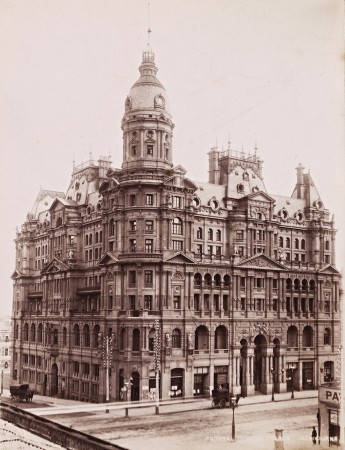 MARVELLOUS MELBOURNE. PHOTOGRAPHIC ALBUM of about 57 albumen paper photographic prints. Quarto, about 57 albumen paper prints mounted on 18 leaves, extracted from a larger album and bound in more recent binder's cloth. Circa 1890s. Mainly city views: Melbourne for the most part but other localities noted (Ballarat, Morwell, Gippsland, etc.). An attractive series of views (and one native portrait), including many fine city buildings from the era of Marvellous Melbourne.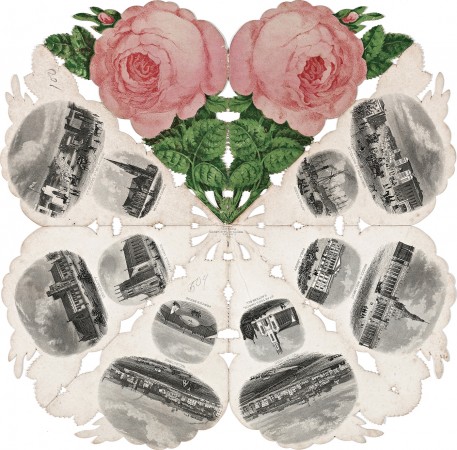 ANDERSON, J.L. & Sons (printer and publisher). VICTORIA'S LEADERS IN THE MOTOR CAR WORLD. Oblong quarto, pp. [130] (of which 15 are text and 22 are illustrated advertisements of which one is in colour), with 79 full-page photographs, ten route maps and descriptions, original wrappers, lettered and decorated in gilt and blue, overlapping edges a little frayed, a few margins with short sealed tears, the last four leaves (advertisements) with pale damp stains, preserved in a gilt-lettered folding cloth case. Melbourne, J.L. Anderson & Sons, Printers, n.d. but circa 1910. Very rare. Possibly published by subscription – a common practice at the time for publications of this sort – the book comprises principally photo-portraits of that modest number of rich Victorians who were motor car owners. The photographs by Dargie show the owners in their motor cars, usually with their grand houses in the background. The piece was possibly issued in late 1910 or in 1911 with one of the advertisements illustrating the "1911 model".