NEW YORK BASED NOVELIST PETER CAREY (born in Bacchus Marsh, Australia) WROTE ABOUT COLLECTORS in his Booker prize in 1988 for the novel, Oscar and Lucinda (UQP, 1988).
The two main characters are eccentrics and gamblers and Lucinda sets Oscar a Fitzccaraldo type task – taking a sailing vessel on a seemingly impossible journey. Oscar's ultimate folly is to accept a bet set by Lucinda – he has to transport a glass church across the outback.
Of interest is the recurring presence of collecting and collectors in the novel.
Oscar had a little wooden tray, divided into small compartments. It was intended to house beetles, or shells. Oscar kept buttons in it. They were his mother's buttons, although no one told him it was so. They were not his father's buttons. There were small round ones like ladybirds with single brass loops instead of legs. Others were made of glass. There were metal buttons with four holes and mother-of-pearl with two. He drilled these buttons as other boys might drill soldiers. He lined them up. He ordered them. He numbered them. There were five hundred and sixty. Sometimes in the middle of a new arrangement, his head ached. On this Christmas Day, his father said: "You have reclassified your buttons, I see." The buttons were on the window ledge. It was a deep sill. Mrs Williams had put the buttons there when she set the table.

Oscar said: "Yes, Father."

"The taxonomic principle being colour. The spectrum from left to right, with size the second principle of order."

"Yes, Father."

"Very good," said Theophilus.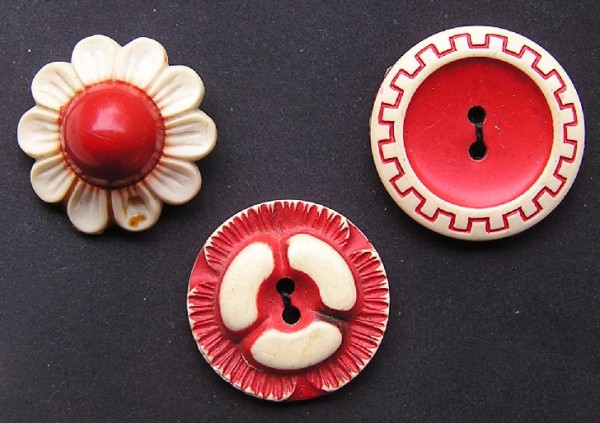 Later in the novel we meet:
The button collection again:
On the mantle was displayed a wooden tray, tilted on an angle, like a display of fishing tackle in a high-street shop. Wardley-Fish had heard about this tray. It was famous as far as Trinity. The tray contained his mother's buttons.
 Collectors hired but disguised as more useful workers:
Mr Jeffris engaged a storekeeper, two blacksmiths, a medical attendant, a collector of birds and a collector of plants (although these last two were entered on the paybook as 'riflemen'), a groom, a trumpeter, two carpenters, a shoemaker, a cook.
Contribution from Margie, the well read librarian.