THE EPHEMERA SOCIETY PRODUCES JOURNALS ABOUT AUSTRALIAN EPHEMERA. The back page traditionally marks the smaller things in life – tea bag tags, matchbooks, mango labels.
Issue #6 will show metal soft drink bottle tops – we are a few short. Can you assist? You will see the Victorian found brands of Cottee's, Marchants, Tarax. Who knows Joe's Pashion?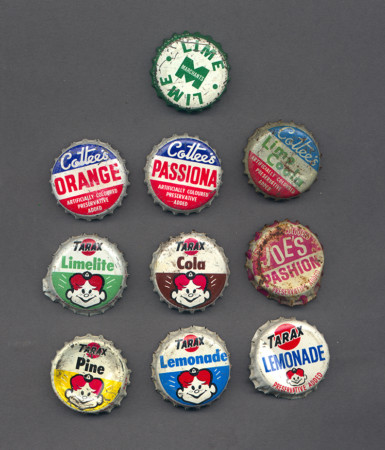 If you can assist please reply by the comments box – need to know by 15 March 2020.