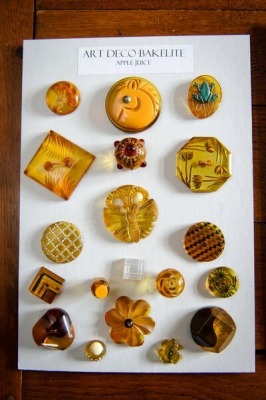 BUTTONS – THERE ARE MANY PRACTICAL, POLITICAL, DECORATIVE, IDENTIFYING PURPOSES SERVED. 
Here is the story of Ruth Meier, a New Zealand collector of art deco buttons, 3,000 of them. (Look out for a bigger collection that will be on show in the Ephemera Journal of Australia #2, expected publication date mid January.) The exhibition of the Meier collection is at the Dowse Art Gallery, Lower Hutt, north of Wellington. Here is a link about the exhibition with some views of the collection.
More about badges and buttons in future weeks if you have some to show, let us know via the comments box below.