Buy the book – 'Symbols of Australia' by Mimmo Cozzolino & Fysh Rutherford
The first and only book on the visual history of Australian trademarks from the 1880s to the 1950s showing the marks and company names that made Australia. It is an insightful reference book showing how Australian iconography has developed over the decades and the influences that have shaped our visual identity. On its 208 pages are featured over 1700 trademarks, including 100 in full colour. It is introduced with informative essays by Geoffrey Blainey, AC and Phillip Adams, AO.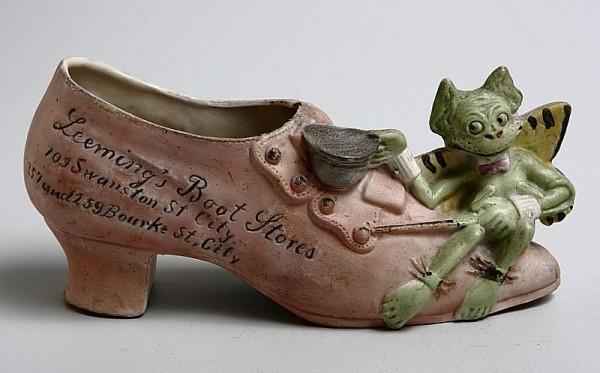 Originally published by Penguin Books, 'Symbols of Australia' has been reprinted 5 times. The currently available edition (ISBN 0-646-40309-5) is a jacketed, hard back, section sewn book measuring 28.7 cm x 25.8 cm (11.25 in x 10.20 in). It can be ordered at http://mimmocozzolino.com.au/soa-ordering.php
Here are are more samples from the book.