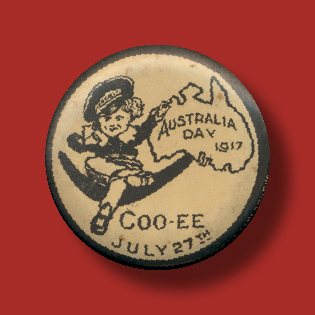 JULY WAS A MONTH RESERVED FOR AUSTRALIANNESS A CENTURY AGO.
These badges from the collection of ESA member EJ are of interest given our debates about Australia Day and the necessity for it to be celebrated on 26 January.
Most of the Australia Day badges in EJ's collection are not dated with a month but we know from other sources, such as local newspapers, that Australia Day was celebrated in the middle of the year in the World War 1 period where funds raised were usually directed to supporting the troops. Even these first three badges are remarkable for the range of patriotic emblems they draw upon – the boomerang, the cry 'Coo-ee', First People's the flag, kangaroo, and the map. The warrior woman is not repeated on other badges although many of the other emblems are.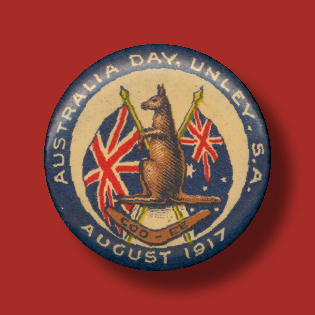 The soldiers displaying mateship
The soldier less in need and surrounded by Australianness
The kangaroo + flag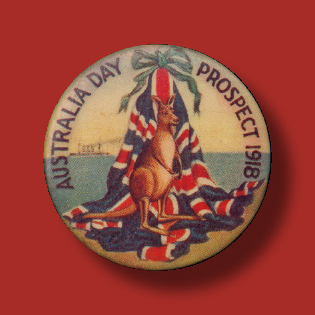 The boomerang + kookaburra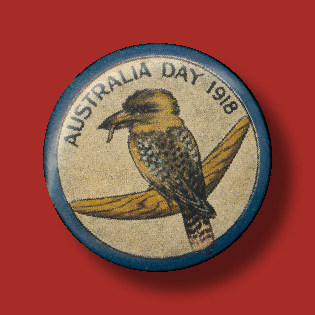 The First People, boomerang + kookaburra
This is just part of the collection, and was beautifully photographed by Mimmo Cozzolino. The images had been used in an issue of Ephemera News.