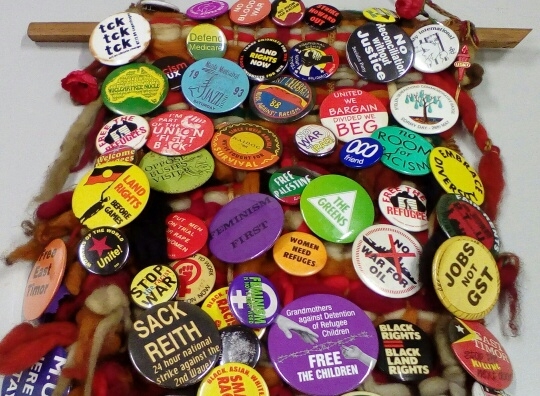 HOW DO YOU SHAPE A STREET DEMONSTRATION IN 2019? ESA MEMBER AS BROUGHT THIS PIECE FROM 'THE CONVERSATION TO OUR ATTENTION: How to craft a protest brand.
Here is the lead in to the article:
Public institutions document our protest history with exhibitions drawing on substantial collections of ephemera: last year the Tasmanian Art Gallery and Museum installed "We're not going to the mainland" to mark three decades of campaigning for LGBTI rights, while exhibitions like Revolutions: Records and Rebels and We Protest in Melbourne, and The art of sedition festival in Sydney, celebrated the vibrancy of protest in those cities since the 1960s. No doubt there will be more exhibitions next year to coincide with the 50th anniversary of the Vietnam Moratorium.
Collecting this material is a challenge too – size, number needed to be representative, poor quality material and construction. Lots of considerations for private and institutional collectors. We do have specialist collections and sub-collections like the Gay and Lesbian Archives and the election ephemera at the National Library of Australia respectively.