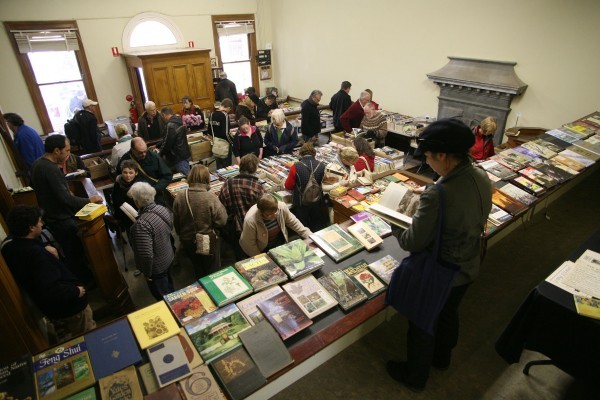 Want to look at books? Free on Saturday 30 April and/or Sunday 1 May? Then make your way to the goldfields village of Clunes; Clunes is famous for its bookshops, set in a heritage rich landscape. If you are interested in collectables, bargains, from small shops to the large shops stocking thousands of titles, then head to the Clunes Booktown Fair.
Clunes is located 36 km north of Ballarat (30 minutes by car), and 142 km north-west of Melbourne (90 minutes by car). It is a member of the International Organisations of Booktowns.
The 10th Anniversary 2016 Clunes Booktown Festival, themed 'Journeys through time and place', will be held on Saturday April 30 and Sunday May 1. Plans are well underway now, and it should be a great weekend for all.
Booktrader sites specifically for books or related products are almost fully booked now. Enquiries about sites (or food stalls) should be made to Jane Cox or Richard Mackay-Scollay at our office visitus@clunesbooktown.com.au We strongly advise stall holders and guests to book their accommodation early.