Thursday, 6 July 6.30 pm – SEE HIGHLIGHTS FROM A WORLD CLASS COMIC BOOK COLLECTION.  Part of Rare Books Week in Melbourne: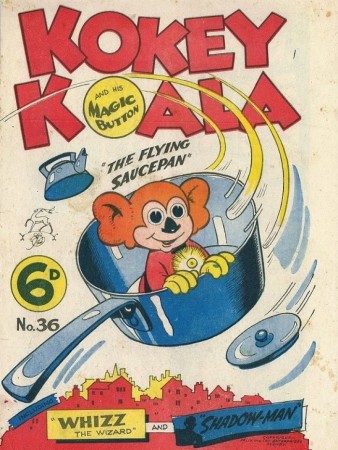 Presented by the Book Collectors` Society of Australia (Victoria) ESA member Mick Stone will talk on:
Comic collecting;

why it slumped in the 1980s and then experienced a great resurgence.
Mick was the owner of Camberwell Books and is a co-author of the authoritative Bonzer—the book about Australian comics. Mick has always sought out the dazzling or unrecorded item. He will talk about some of the gems he has uncovered as well as hints for buying, selling and preserving comics. Mick will complement his talk by a 'show-and tell'.
Where: Tonic House Ground floor 386 Flinders Lane Melbourne
When: Thursday 6 July, 6.30-7.30pm
RSVPs required: stephen.herrin@ monash.edu rarebookweek.com