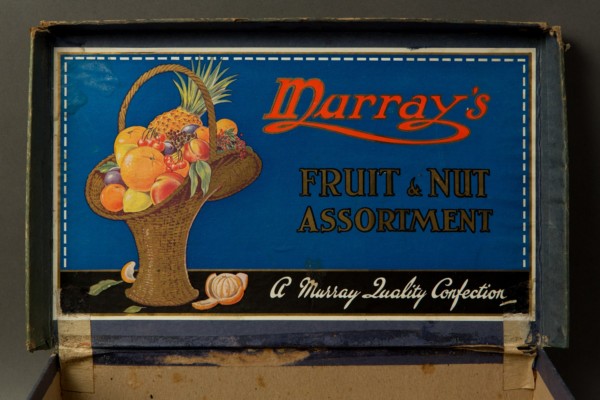 NO, WE ARE NOT ASKING YOU TO SELECT A NEW PARTNER, rather to help us with dating some chocolate boxes and confectionery tins for a forthcoming Ephemera Journal of Australia article.  Murray's were a British company who opened a factory in Brunswick in 1921. They also produced in a separate part of their factory Rowntree's confectionery. Photograph of the inside lid by Mimmo Cozzolino (in fact all the beautiful photographs are by MC). The boxes and tins come from Will Muddyman's museum. 
Dating and technical information sought about the tins.
Is there a technical name for the type of tin/lid used for James' Scorched Almonds?
And what about the 'Exclusive Candies' tin – which has an inset lid within the top of the tin. Are there technical terms for this? Does it help date the tin?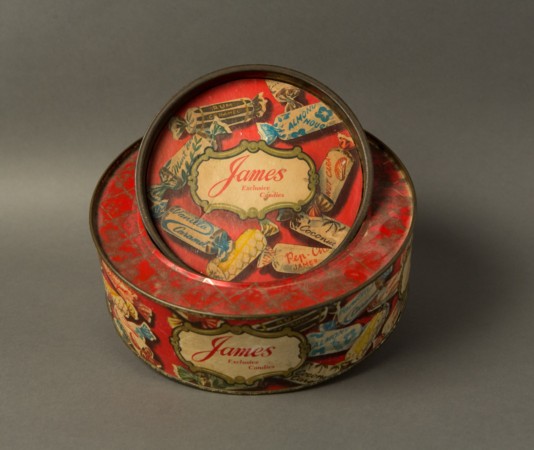 The last box may be for the export market as it advises the chocolates are from Australia and it is decorated with local birds and plants. The script in the lower right-hand corner says 'Emu wrens and Sturt's pea – Australia'.
Any thoughts at all about dating or other technical information is welcomed via the comments box below.