HERE ARE SOME REMINDERS OF THE just passed  OPPORTUNITY TO EXERCISE YOUR RIGHT TO VOTE.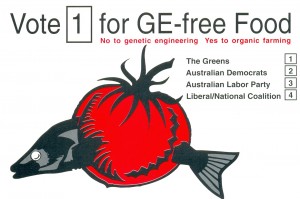 A post card with a nice graphic – it is designed to be posted back to the GeneEthics Network to show your support.
The sticky label so popular in the office has been adapted to leave a 'we called' message at the front door rather than in the letterbox where it might be more easily ignored.
This is an interesting item in a series currently sticky-taped to street poles – a play on the missing pet poster. We have spotted other 'missing' posters for ambulances and schools. They are properly authorised by an officer of the Victorian Trades Hall.
Blotter – a frequent reminder on the desk about how to vote.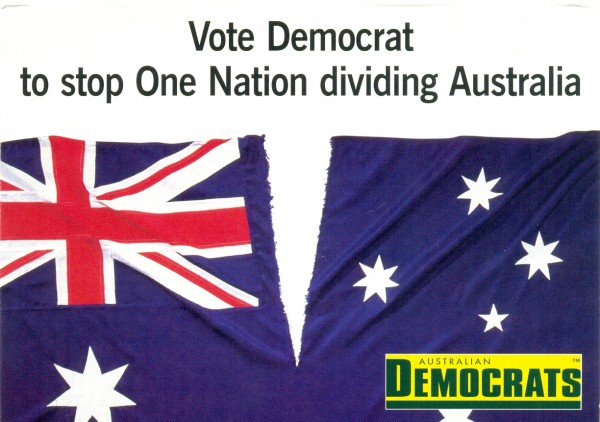 We would welcome any other political items, of any persuasion.