LOCAL CHOCOLATE MAN, AND HIS ORIGINS AND OTHER SUCCESSES ARE ON DISPLAY IN MELBOURNE AT THE ROYAL HISTORICAL SOCIETY OF VICTORIA. (These images are not from the exhibition.)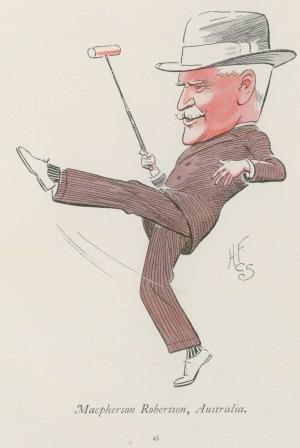 The Royal Historical Society of Victoria is fortunate in having acquired over the years a considerable amount of material relating to Macpherson Robertson, industrialist and philanthropist.
This includes photographs, confectionery packaging, recipe books, company documents, scrapbooks and other ephemera, donated by the Robertson family and by former MacRobertson's staff.
This exhibition showcases this material and gives some account of the life and achievements of this remarkable man, about whom the public knows too little.
The exhibition will then be open until Friday 18 December – Monday to Thursday 10am and 4pm, Friday 10am – 3pm.