WE HAVE LOOKED AT SOME COMMERCIAL ADVERTISING BLOTTERS. HERE ARE A SELECTION, AGAIN FROM THE COLLECTION OF ANDREW H., which show a style of communication that we may associate more with the early 21st century.
 Communication from government agencies
What we would now call branding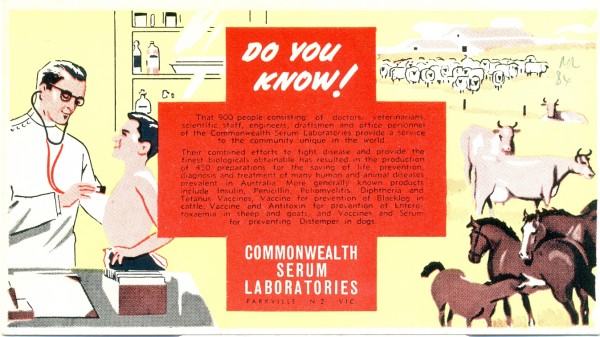 This blotter's aim seems to be educational about the work of the Commonwealth Serum Laboratories; an early piece of government promotion.