THE 2019 GRAND FINAL IS A CHALLENGE FOR COLLECTORS, Greater Western Sydney is so new. The tiger is for sale by ESA member Rick Milne. The great kick card is owned by ESA member Ian Stillwell, might be for sale.
Pure premiership gold for the collector, the 1922 invitation to the ball celebrating a Fitzroy win. Great shape, great footy detail, great record of the team and support staff, great personal notes like the score just under the ribbing holes. From the collection of ESA member AH.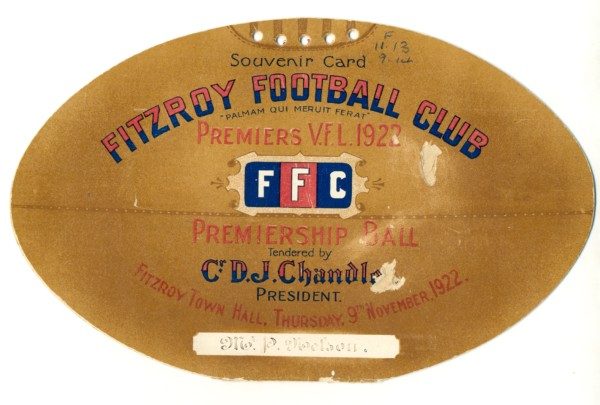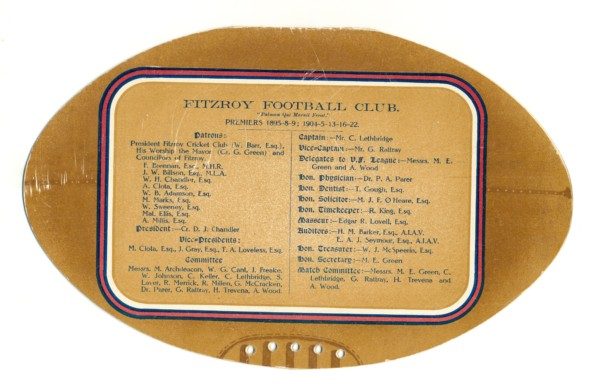 Public holiday promotion in 2014, footy ephemera comes with all sorts of foci. Here is the record of an election promise made and kept by Daniel Andrews. Bit of a replacement for Show Day.
Here's one for the kids – an activity book from the AFL also 2014. Apparently the AFL were losing this age group to the sophisticated online presence of European football and American basketball.