SUN-BAKING, GETTING A TAN, GETTING SUNBURNED – THEY WERE THE WAYS TO MARK SUMMER IN AUSTRALIA – last century.
This great card sums up the beach in the 1970s. There was some awareness of too much sun – the big hat, the umbrella, the newspaper over the head. But really the summer esperience was about cooking in the sun.
Science has advanced, rates of skin cancers and melanoma have increased and we are now sunsmart.
This 2014 image of a pineapple sunning herself is only acceptable because we know how tough the skin of a pineapple is.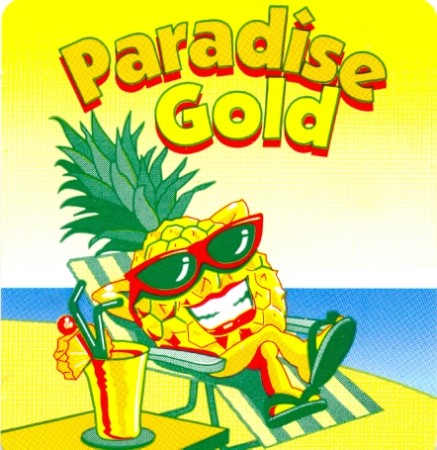 The modern message, is rightly, that suntanning damages skin.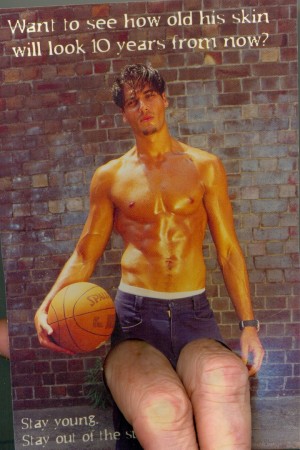 Products to limit sunburn have been around for a long time. Here is a box and tube of Nivea's sunfilta – it is described as a non-greasy product that promotes a healthy tan.
The information on the tube claims that the anti-burn filter 'screens out the rays which sunburn and peeling'. The non greasy claim is somewhat undermined by the greasy condition of the information booklet inside the packet –