SUNDAY 22 SEPTEMBER 2019 IS THE DATE OF the next COLLECTABLES & EPHEMERA FAIR. What can you see/buy at the fair?
Next fair: Sunday 22 September 2019
Where: Parkview Room, Camberwell Civic Centre, 340 Camberwell Road, Camberwell VIC 3124
Entry: Members 8.30am; general public 9.15-2pm.
It is not all sports cards, although there are plenty of stalls selling terrific historical sporting ephemera. See more another time. But for the non sporty collectors: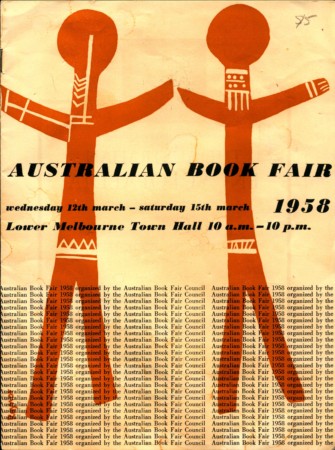 I am interested in representations of First Peoples in publications not expressly about First Peoples. This hit the spot. It is stapled, [12p] and full of interesting advertisements for publishers (eg MUP), new books (eg they're a weird mob by Nino Culotta) and a private library (Melbourne Athenaeum).  The four day program of events features talks, book launches and songs. The Australian encyclopedia was launched by H. L. White of the National Library. Lots to love.
Throw in a boomerang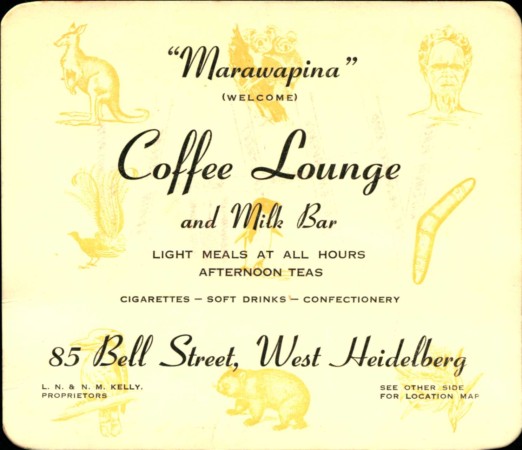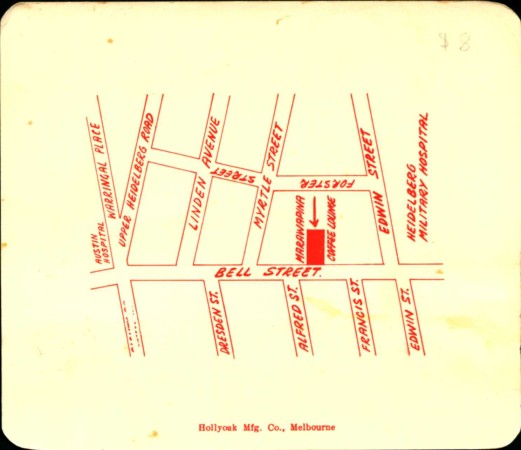 Again bought because of the use of  language  for the name of the coffee lounge and milk bar. Further, there is an image of an Aboriginal man and indigenous plants, animals and birds. Throw in a boomerang. Love it, especially because it coincides with a recent purchase of The Milk bars book by Eamon Donnelly.