FAMILY RECORDS OFTEN INCLUDE BOXES OF EPHEMERAL ITEMS, BY CHANCE CAREFULLY SAVED. Collector Andrew H is the family archivist. These archives include some interesting records of women's work at home, including this selection of early Australian knitting books.
Most of the collection, came via my two grandmothers, who were both prolific in knitting and crochet. My maternal grandmother Mabel trained as a milliner, working mostly in the Elsternwick area of Melbourne, in the 1920s and 30s. Whilst my paternal grandmother Edith (Edie to the family) worked sewing and laundering clothing for the Melbourne department store Robertson & Moffatt, long since taken over by the Myer Emporium in Bourke St, until her marriage in 1925.

Edie progressed through tapestry work for fire screens (one survives in my custody, framed in Tasmanian blackwood by my grandfather), to numerous bootees for the 2 children, 9 grandchildren, and 15 great grand children  who came along in her  91 years.

The most biggest and longest lasting knitted item I can remember, and which is always associated with Nanna was a Santa Claus,  sporting a matching knitted sack over one shoulder. As a tradition it still comes out of the cupboard each Christmas, and straight onto the tree, no matter whose house Christmas is celebrated at.

I have a photo circa 1940 of my mother resplendent in a  one-piece knitted bathing costume, splashing in the waters at Black Rock beach, and supplied by her mother Mabel, from one of the pattern books in the collection.

Numerous pairs of socks, and even a couple of scarves were produced over the years for birthdays and Christmas times, whilst my younger sister Sue, often received knitted or crochet clothing for her dolls.

Probably the most memorable, but not home produced item of clothing was a particularly unattractive knitted safari suit my father received from his mother for one birthday in the early 1970s. It was a resplendent rhubarb-coloured, bell-bottomed number that he loathed, but wore on the odd celebratory occasion, when his mother was in attendance, and until it found it's way to an opportunity shop my mother volunteered in, some years later.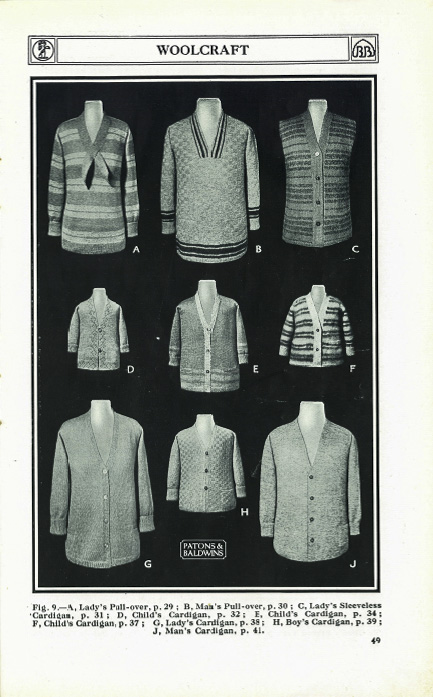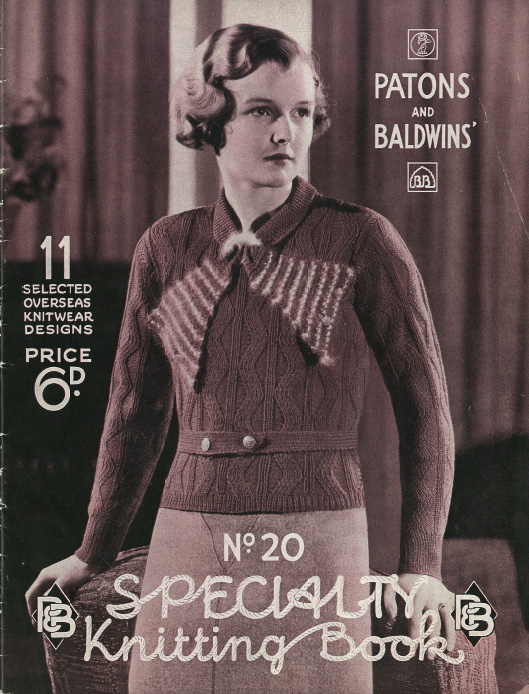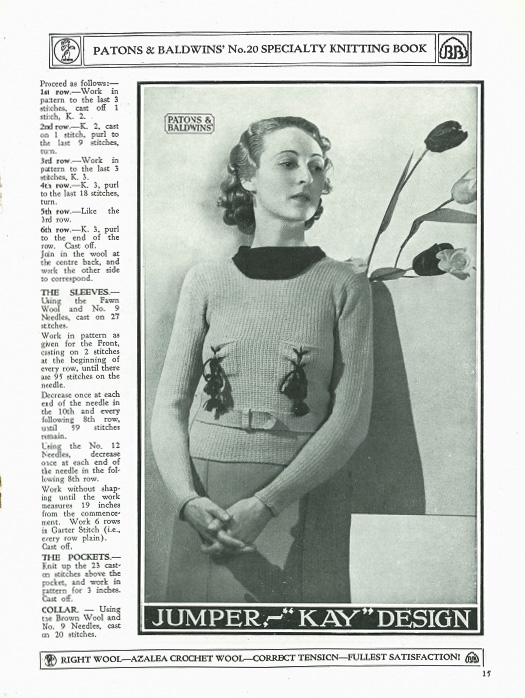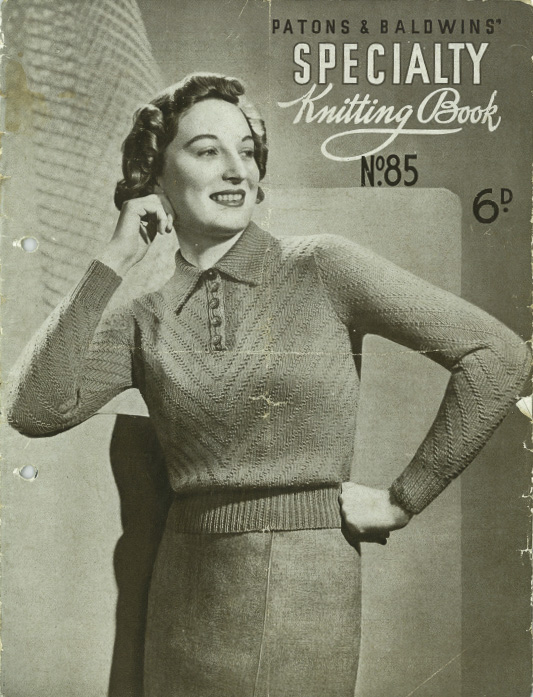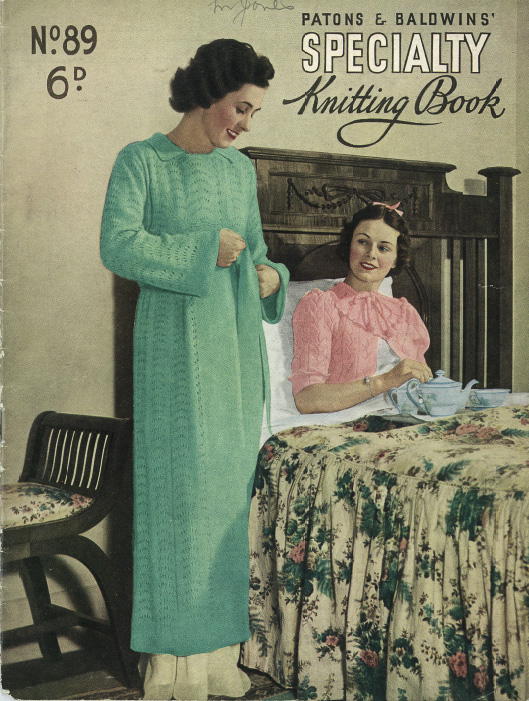 Next posts 
We see that some other ESA members collect in this area, if you would like to add a post please let us know. Otherwise Andrew's bag of pattern books have other angles that we will show you – men next time.