WHO ELSE VALUES EPHEMERA? DON'T OVERLOOK THE ROLE OF THE LOCAL HISTORY SOCIETY.
Browsing FaceBook as we do for our own FaceBook page, we note with pleasure the work being done by local history societies.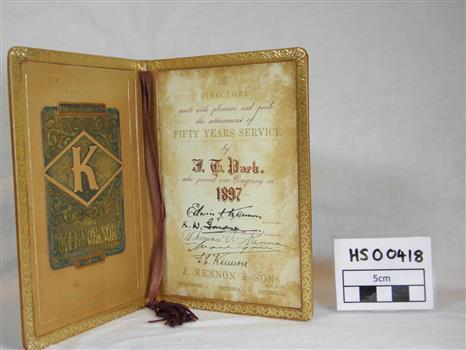 J Kennon & Sons Tannery operated from River Street, Richmond.  The family business must have started in at least 1847 (for 50 years of service by 1897) and was a well-known Richmond landmark for nearly 100 years before it closed in 1960.