WHILE STILL THINKING LONGINGLY OF LAST YEAR'S POST ABOUT SOME GORGEOUS COLONIAL CARDS, here are some more Australia designed cards from the last 3 decades.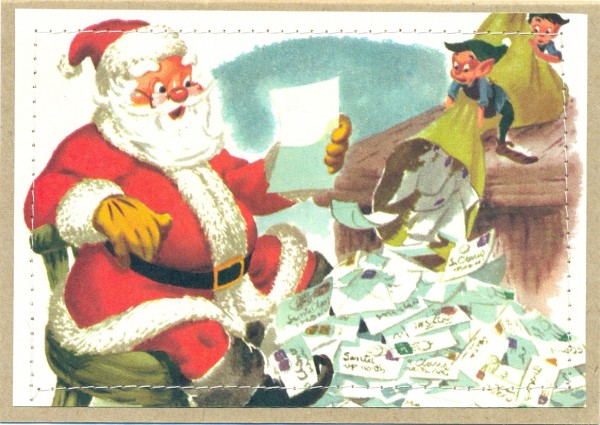 These cards are about Father Christmas and presents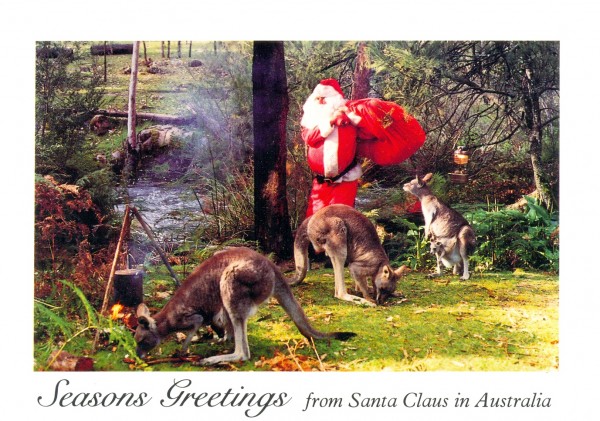 Here is a card that we have never been prepared to send across the seas to mark Christmas – Santa looks like he has come from outer space – he just doesn't fit in the environment that the kangaroos are enjoying. Had this card for a while – might be from pre 1994 (the telephone number for the publisher Mackay Photographs Australia was 03 457. There was no '9' starting the number and the '9' was apparently introduced between 1994 and 1998.
Here is delivery by a 1980s method – space invader.