LOOKING FOR J. DIPROSE, FROM THE 1909, J.Diprose W.A. SNIDERS COLOURED SET.
 Steve (0407099652) is a member of the Ephemera Society and is hoping for some nationwide help. Steve has been collecting the 1909 W.A. Sniders coloured set for over 12 years. He needs the Diprose card to finish a set.
Any help would be appreciated. Answer via the comments' box and we will pass on to Steve.
He also has a friend who is looking to finish his set off with  R. Polglaise from the same set.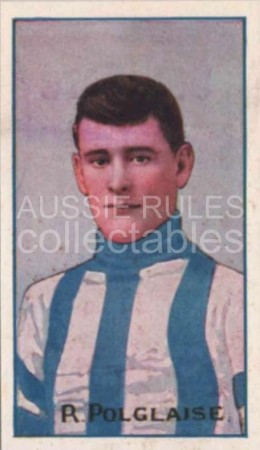 He is also looking for H. Hodge from the 1910 W.A. sepia set.
If you are a member and would like us to post a 'help wanted', let us know via the comments' box below.