NICE FIND, SAMPLE PAPER BAGS AND WRAPPING PAPER OFFERED TO MEMBERS OF THE PHARMACY GUILD OF AUSTRALIA IN 1975.
Or is it? Frustratingly the bags reproduced above measure 26.6x9cm and 20.8×6.8cm, which do not match with the measurements of the bags listed in the price list.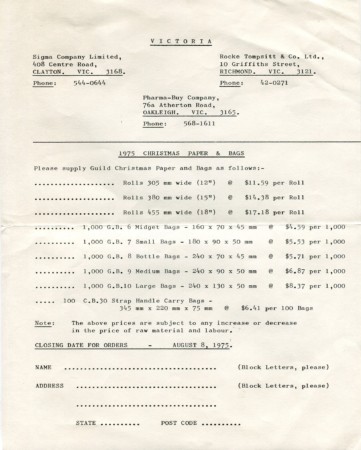 There are two nice samples of standard wrapping paper and Christmas paper.
Here is the detail of the wrapping paper detail from the covering letter.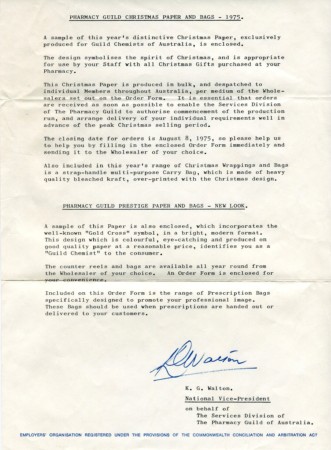 The covering letter is long – longer than the scanning machine. Here we go concluding with an almost complete copy: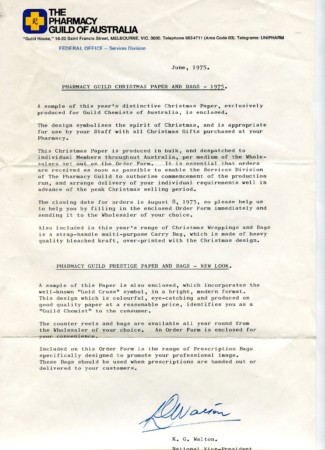 When you join the Ephemera Society of Australia, you let us know what you collect and we can then direct donations that come to us to the relevant collector. Lucky member.