PEEK INTO THE EXHIBITION VIA THIS SELECTION FROM THE CURATOR RICHARD AITKEN. The ephemeral items reproduced below are from a private collection and reproduced with the permission of the collector. #plantingdream
For those of you who can't make it to the exhibition, the the book available from the State Library of New South Wales and also at independent bookshops in Melbourne. Its available at Readings and The Avenue and Dymocks (so everywhere).
The exhibition looks at the gardens of our childhoods with the constantly sweeping sprinklers.
Best of both worlds, a paradise of garden blocks between the sea, the lagoon and the mountains.
This gorgeous cover was from the reborn Cactus and Succulent Society of Australia. The Society was formed in 1927, went into hibernation during the Second World War and began activities again in 1947. Lex Fuaux was the Secretary of the Society and the editor of Spine.
According to the Society's website: Mr. Fuaux of Hawthorn was in constant correspondence with many Australian and overseas professors, botanists and scientists, so the members were kept up to date with all the latest discoveries and scientific knowledge to help them grow their plants better and enjoy their hobby more.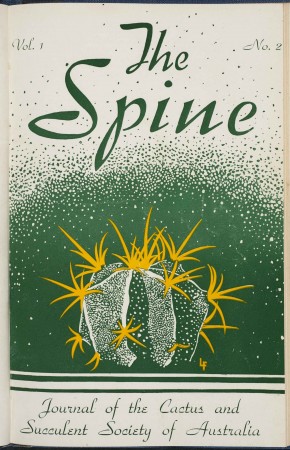 The heat has remained an ever present aspect of the garden, and Richard looks at garden accessories that go beyond the garden shed.
Best solution for those of us who like to read about gardens rather than make them – enjoy the landscaping of the sports' clubs. This recent real estate brochure promises old Point Lonsdale to 2015 buyers.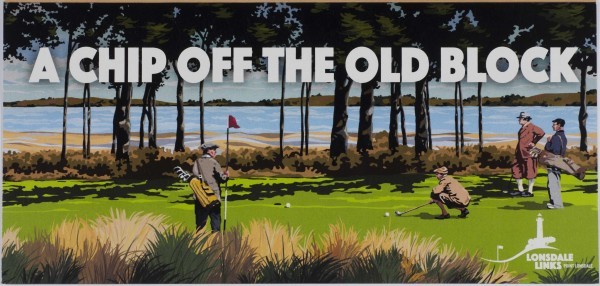 Buy the book or visit the exhibition – congratulations to ESA member Richard Aitken – first prize.