CORRIE ALLEGRO'S FINE COLLECTION OF POP UP BOOKS WAS ON DISPLAY AT THE RECENT BOOK COLLECTORS' MEETING. Here are some photographs, apologies about the quality. Next time, come and see the real thing.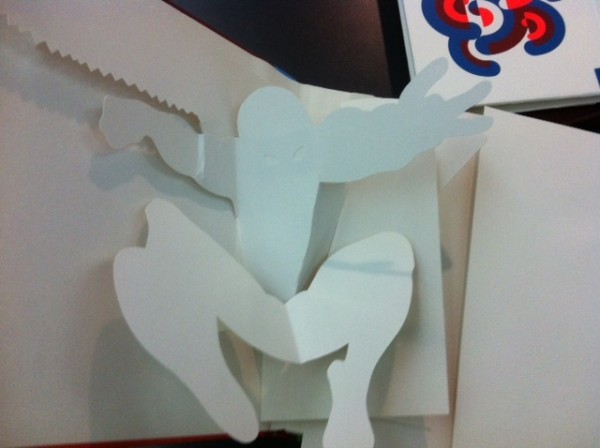 Is this the shadow or ghost or angel of Spiderman? The one colour shows off the three dimensions.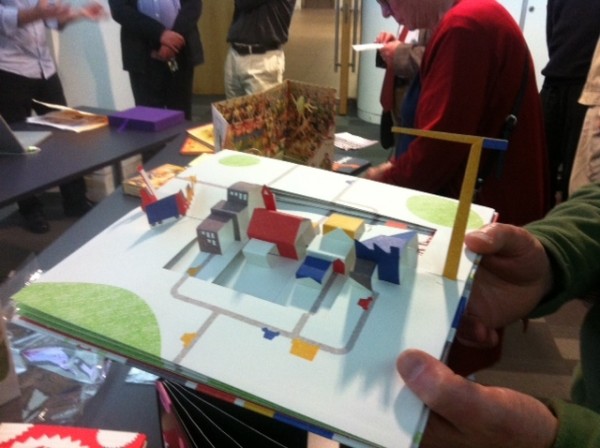 As you turned each page of this book, the house and surrounds increased in complexity.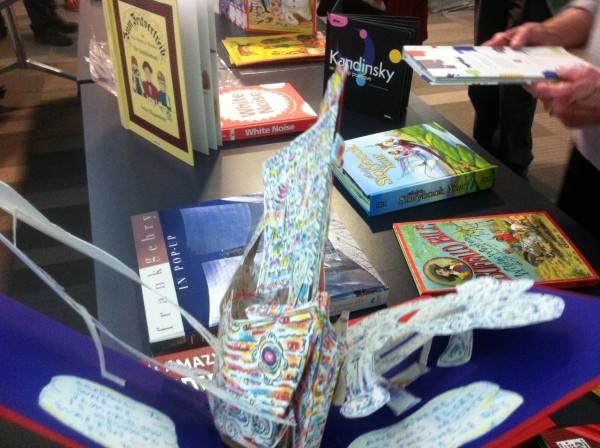 This was a 'hands on' talk and those attending were able to examine a number of facsimiles and more recent art pop up books. Thanks to Corrie and the Book Collectors for a great and informative talk.
Here is a link to Corrie's web page.