Exhibit Number: 9 Exhibit: STITCH IN TIME, SAVES 9 Collector: DP Occupation: conservator  ESA member: 2 years
DP: I actually purchased two old sewing machines first, with the plywood covers, then realised the folly of that as they need a huge amount of space. I also liked buttons and had jars of them, but finding them on the cards is so much better, where you can see that they are boil proof, or recommended by the dry cleaning association etc. From buttons I started collecting other sewing paraphernalia on cards.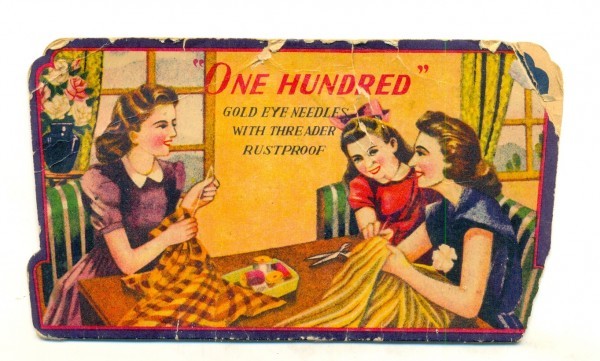 Then sometimes I found sewing baskets with a range of items inside which had actually been used by the previous owner. Because I have a range of sewing paraphernalia that I use when sewing, it was interesting to find older samples of these. I was pleased and surprised to find that many of them were actually made here.
Collecting is a man's world and consequently much of the collecting is about the ephemera of the worlds where men (and sometimes women) operate. There are fewer collections from traditional female domains like sewing. Cooking is a cross-over area where men and women collect – is that because we all eat?
Is it the familiar, the nostalgic that attracts collectors? It seems so; dealers report that new areas of collecting often correlate with the aging population. For example, fifty year olds collect the comic books and swap cards of their childhood.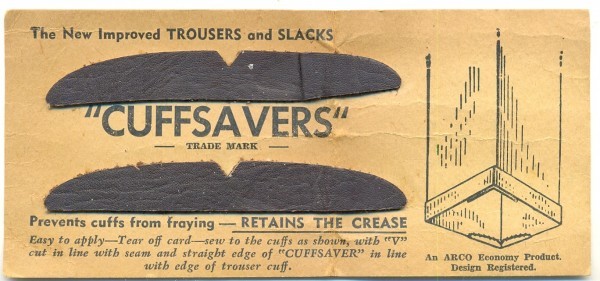 The field of sewing is not a neglected one with clubs and societies actually using patterns from the past to recreate garments and linen. Vintage collectors look out for patterns and magazines from the 1930s to 1950s. Like DP, those interested in technological change can pick up clues to developments on items as mundane as a card of buttons.When did dry-cleaning become a concern for the ordinary homemaker who made and repaired clothes? Items now almost obsolete like the press stud record historical change by their absence from the modern sewing kit.
DP pointed out the charm of finding some of the ephemera of sewing in the container that was used by the home sewer's sewing box. This highlights another issue in collecting: is it better to collect something that has been used, and is still in reasonable condition? The signs of use add validity to the theory that the item is in fact a record of social history.
Further reading: Arnold, Ken Needlework and Associated Collectables  (Golden Square Vic.: Crown Castelton) 2004