PUBLISHED IN APRIL 2014, A HISTORY OF AN ICONIC (YES) AUSTRALIAN MAGAZINE, HAS HIT THE BOOKSHELVES.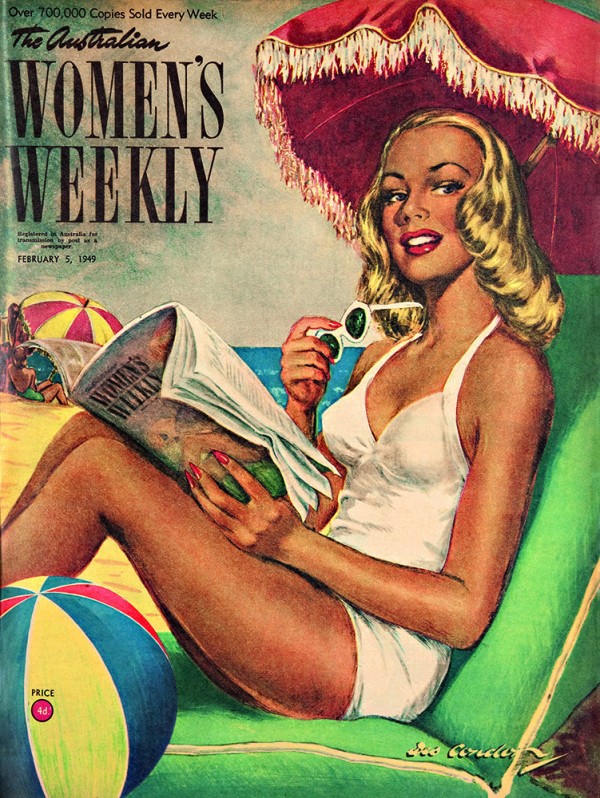 Previous Australian Women's Weekly editor Deborah Thomas and Vogue editor Kirstie Clements have edited a history of the magazine. Its called The Australian Women's Weekly Fashion: The First 50 Years and published by the National Library of Australia. The book has 152 pages and is described by the publisher as:
While largely a nostalgic survey of women's fashion as reflected in The Australian Women's Weekly from the 1930s to the 1970s, Fashion: The First 50 Years also captures women's changing roles – the way fashion became more practical as women took over men's jobs during the war, the emphasis on femininity in the post-war era as women became homemakers again, and the power dressing of the late 1970s as women became more prominent in the corporate world. The colour artwork from the 1930s and 1940s – innovative cover designs using collage or stylised paintings vivid with patterns reminiscent of Matisse – show the magazine to have been at its most aesthetically adventurous in these early decades. The text provides some social context, but the well-chosen images steal the show.

Featuring beautiful illustrations from the magazine on every page, this book is for anyone who loves fashion.

A treasure trove of beautifully crafted, hand-illustrated Australian Women's Weekly fashion covers, from the Wallis Simpson-influenced 1930s to the Marilyn Monroe hair and make-up imitation of the 1950s, and more. When "dolly bird" gave way to "bohemian babe" in the liberated 1970s, local designers, such as Carla Zampatti, became all the rage, alongside seriously kitsch cover shoots. A nostalgic trip down this magazine's memory lane form former Editor-In-Chief Deborah Thomas and former Vogue editor Kirstie Clements.
The book can be purchased via the National Library's online shop.