TASMANIA – ALWAYS A TRAVEL DESTINATION and thus the generator of some nice ephemera:
This map from a Sydney based map producer has a lovely logo – extracted above – a rocket with the company initials 'ACDC' and two inverted boomerangs forming a base, two penguins swoop near by, what's not to love.
The date guestimate for this lovely hire car service flyer is 1953, as the FJ Holden was produced from 1953-56. Presumably Mr Bewglass would have wanted to advertise the most up to date vehicles as available for holidaymakers.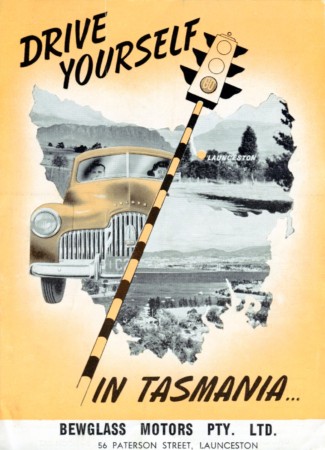 Brochures from the same era directed visitors to places of interest around the two major cities, Hobart and Launceston.