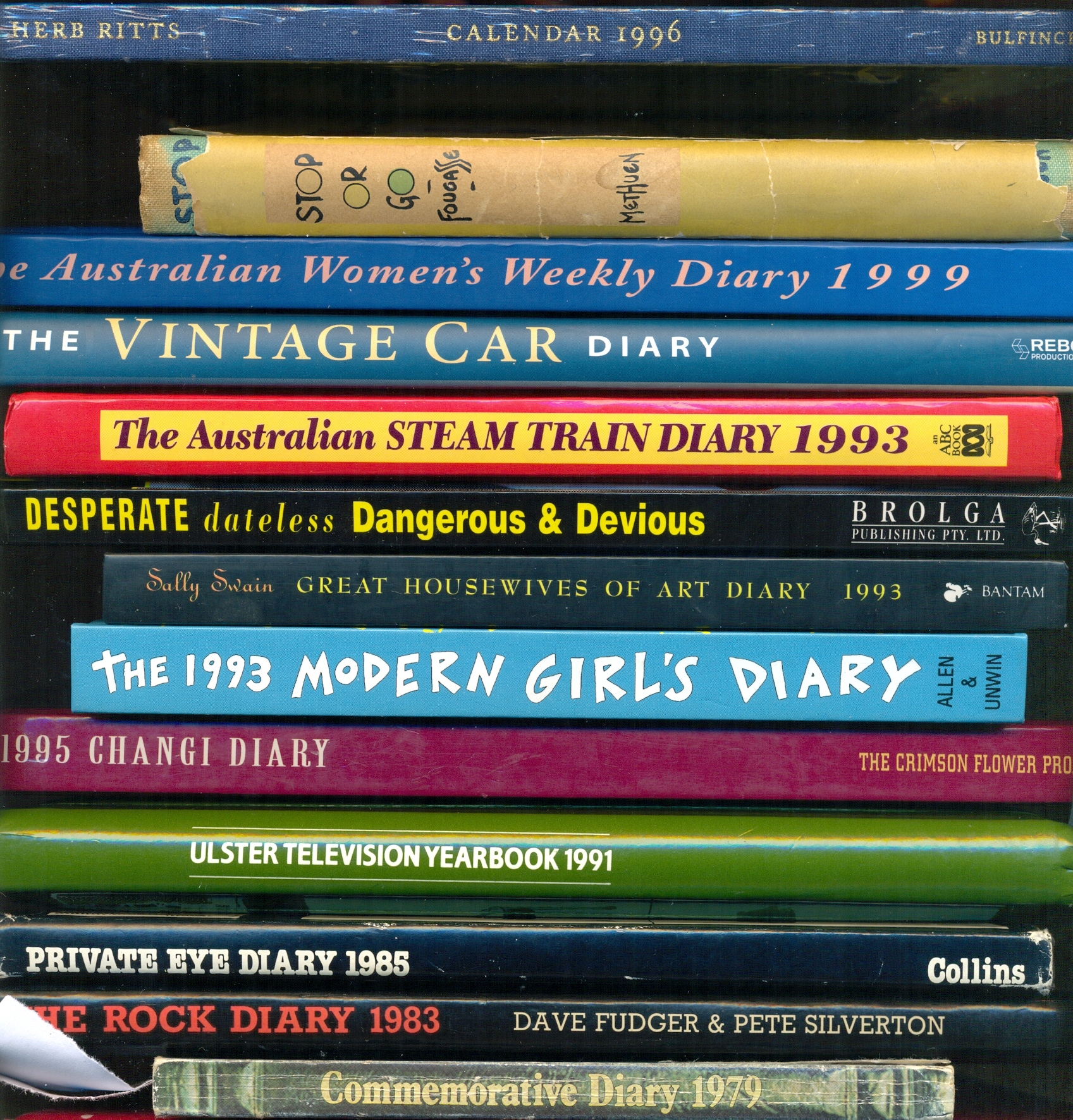 SOME PEOPLE ARE AN OPEN BOOK; Richard was an open diary, but only if it was unused.
Richard's collecting of diaries was inspired by samples his father brought home from work; Richard was six years old and too young to write in them. In 1973, he decided to take up a challenge to collect something to do with printing for the millennium. Richard started with the idea of finding a calendar for every year from 1901 to 2000. But he switched to diaries and worked slowly finding one from time to time. Rick Milne, Brian Watson and Trevor Clark assisted him.
Richard had two strict rules – the diaries must be unused and he needed one for each year. He collected diaries from any country and in any language. He was happy to have more than one for any year. After we survived the millennium, Richard collected post 2000. He was a rare collector of contemporary material.
Richard died in 2023, did he ever fill the gaps we reported in an article in 2015?
This article was first published in the Ephemera Newsletter no.18, of April 2023. If you want to read about ephemera and support the Ephemera society, then join the Society here.