HOLIDAY TIME IN THE 1920s & 30s; THANKS TO ESA MEMBER AJAY FOR ACCESS TO THESE ART DECO TRAVEL BROCHURES, LABELS AND MENUS.
If not to Tasmania, where might one go?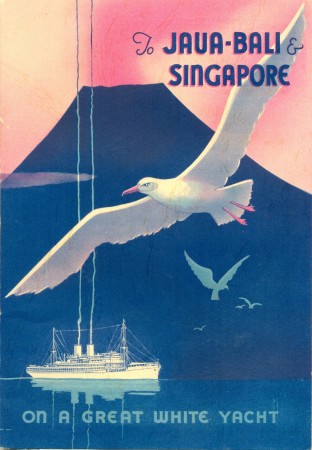 When one travels, one by necessity collects luggage labels.
This is an example of one of three types of labels available to passengers. They were used to indicate which luggage was to be stored in the cabin, near the cabin or could be stored in the hold.
Menus are another lovely piece of ephemera.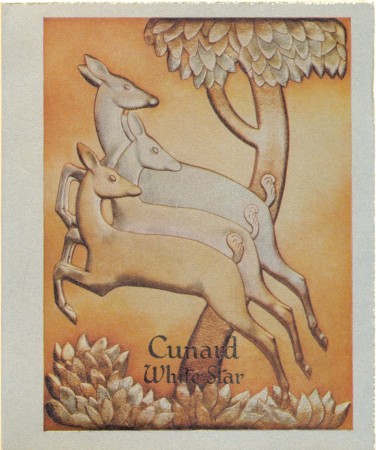 The illustration is one of 3 large mural carvings by John Skeaping. The murals were in the starboard gallery promenade on R.M.S. Queen Mary.
We have shown you this menu unfolded as it shows the common feature of a page for the autographs of those dining at your table.
This is an information booklet provided to prospective passengers. We will show you more from AJAY's lovely collection in the coming days.