Come to the Ephemera & Collectables' Fair, on 19 October 2014. More than 40 stalls; all sorts of ephemera- including more than 10,000 swap cards on Jill's stall (in the foyer).
The fair starts at 10 am (9.15 entry for ESA members) closes at 3 pm. At the Parkview Room, Camberwell Civic Centre, Cnr of Camberwell Rd and Reserve Road, Camberwell. Inquiries 03 94288023. Entry fee $5 (concession $4), kids free.
About Jill
Jill got interested in swapcards on her first day at Tatura Primary School. She didn't have any cards to swap. Her mother bought a pack of Queen's Slipper playing cards and covered them with pictures cut out from magazines. Success.
Sadly Jill's mother died when Jill was still at primary school.
Jill was sent to boarding school and the sweetener was a visit each time she went back to St Margaret's to Norman Brothers in Elizabeth Street or Sands & McDougall's to buy swap cards. Jill loved looking at her cards. Jill used to look at her cards at night after lights out – with her head under the blanket and using a torch.
She was caught three times and the matron marched Jill and the cards away – the matron threw all the cards in the fire. How shattering that must have been. Jill was not deterred by that cruel act. She has kept on collecting.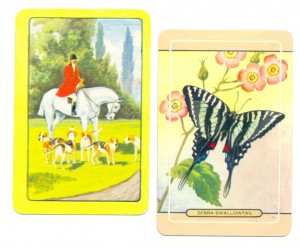 She still has the swap cards her mother made her.
What else will Jill have at the fair?
Jill will have more than 10,000 swap cards; arranged by subject or manufacturers. Ray, another swap card expert, will be at to provide at the stall too.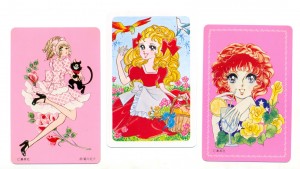 They can answer any questions you have about swap cards. If you have an interest in a subject rather than swap cards per se look at these on travel and drinking.