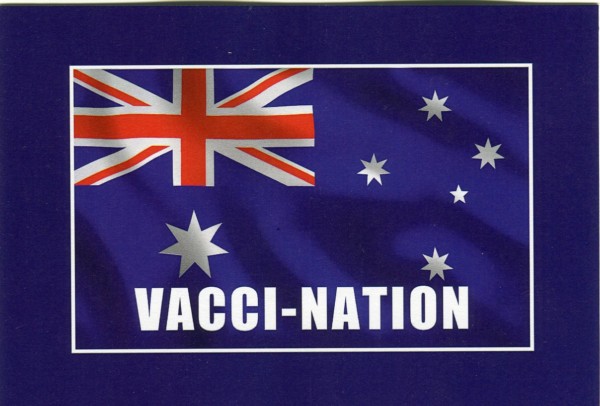 ABOUT FIVE YEARS AGO, A FRIEND MOURNED THE LACK OF POSTCARDS AVAILABLE TO TOURISTS WANDERING AROUND SOUTHBANK, MELBOURNE. So much has changed.
On 15 September 2021, there are no tourists in Melbourne due to the five kilometre lockdown. And there is another way of getting postcards.
These cards are from Redbubble and I declare an interest – these came to my attention via my brother who is a new employee there.
Images are available on postcards, tee shirts, stickers, cushions et cetera. The artist places their work on this marketplace, and then when the item is purchased, for example a Kerry Chant postcard, the card is printed, possibly for the first or only time, packaged and delivered to the shopper. We reproduce these images for research purposes. If any copyright holder objects to this we will happily take the images down.
Of course all Victorians and perhaps people west, south and north of Victoria will be aware of the fascination with the Chief Health Officer, Dr Brett Sutton. There are 400+ postcards reproducing his image on the Redbubble site – and no doubt more elsewhere.
As well as realistic shots, other postcards express a lockdown unrequited love interest in Professor Sutton:
The postcards include other Covid public figures, here are a couple of Jereon Weimar, Commander, Covid Response. The tow examples selected play on well-known images –  Andy Warhol's Marilyn Monroe and the religious icon: